Getting To Know Your Home
We will meet at a time convenient for you and walk through your home. This allows me to become more familiar with all of the great things that your home has to offer. This is also the perfect time to discuss any opportunities you may have to improve the marketability of your home. We will discuss market trends, review recent neighborhood sales and discuss a plan of action to get your home on the market for top dollar.
Minor Repairs and Fixes
We will talk about any minor repairs or improvements that should be addressed in order to get top dollar for your home and come up with a game plan to take care of those.
If there are larger items that need to be addressed, we can help by referring you to repair professionals who can better assess your needs and provide you with a repair estimate.
Staging to Sell
We will offer guidance on where to de-clutter, reposition furniture and identify any additional improvements that may help to make your home more appealing to potential buyers.
Prior to going on the market, we will assist with some minor staging to make your home look it's best for showings and photography.
If a complete home staging solution is needed, we can coordinate with a staging professional to make it happen.
Professional Photography
The manner in which your home is portrayed in pictures is of the utmost importance. Most people will view your home on the internet prior to ever seeing it in person.  Listings with poor quality photography have been shown to disengage potential buyers. We want to entice buyers to come see your home for themselves, so we employ a professional photographer who will capture high quality images of your home. We will incorporate these images into listing and marketing materials that promote your home.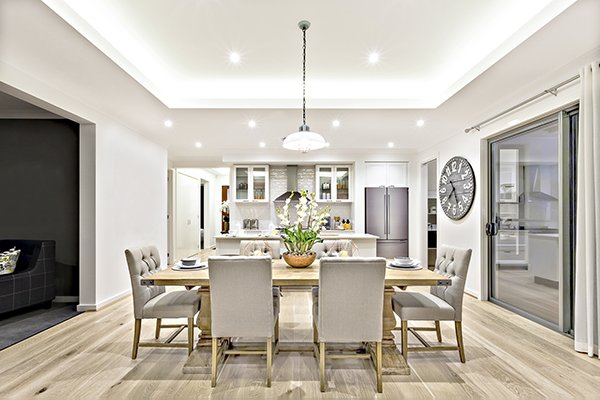 Marketing
Your home will be listed on the MLS (multiple listing service) for maximum exposure and be featured on our Instagram and Facebook accounts.
We will schedule and hold Open House events for your home. Our goal is to make these events fun and inviting by putting out neighborhood directional signs, providing light refreshments and an occasional door prize to get the most foot traffic to your home.
We will design, print and provide high-end marketing brochures that really highlight all that your home has to offer. These are left at your home during showings and Open House events so that potential buyers will have something to take back with them.
This website is provided "as is" without any representations or warranties, express or implied.  Richey Real Estate Group makes no representations or warranties in relation to this website or the information and materials provided on this website. Richey Real Estate Group does not receive any compensation or promotional consideration for any links, referrals or information displayed here on behalf of other entities.